Lime Service Stations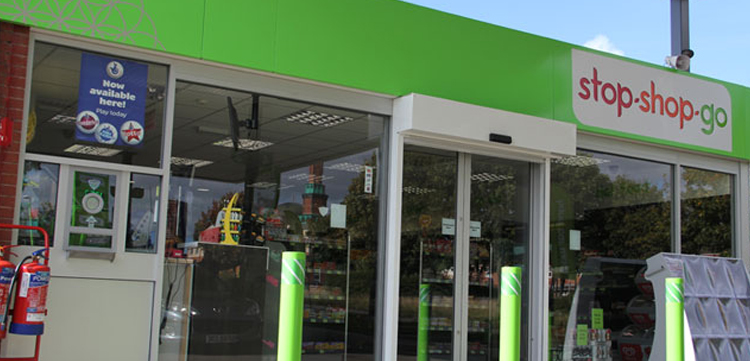 Midland Shopfronts Ltd participated in a refurbishment project for LIME Petroleum, working in collaboration with a nationwide construction firm on the renovation of existing service stations as well as new builds.
Planning Process
Midland Shopfronts Ltd was commissioned to design, manufacture and fit a range of aluminium shopfronts, shutters and entrance systems with dimensions varying from site to site.
The involvement of Midland Shopfronts Ltd resulted in the detailed design and planning of various shopfront styles ranging from single to automatic entrance systems. Midland Shopfronts Ltd assisted by using the Building Research Establishment's (BRE) SmartWASTE suite of data collection and monitoring tools. These tools were used to develop and implement a Site Waste Management Plan which detailed the types and quantities of waste being generated and identified areas where materials could be reused or segregated for recycling.
Manufacturing and Installation
Following the planning stage Midland Shopfronts Ltd precision manufactured all the parts needed to begin fitting the shopfronts and shutters onsite. Rigorous checks were carried out by our team of quality control specialists to certify the strength and quality of the aluminium before deliver to the site was made.
The installation consisted of skilled assembly and construction workers mounting the shopfronts and shutters to the new and existing buildings in question. Immediately after all installation was carried out further rigorous checkswere made to confirm the end product was of the highest quality.
Unique Sustainability Attributes
Sustainability was factored into the project at a very early stage. Working closely with local planning officers, architects and construction engineers Midland Shopfronts assured all parties involved that the installations were the most viable solution.
We are constantly seeking to refine and improve, and to offer customers the very best products and service
Unit 16, Bromford Industrial Estate,
Cornwallis Road,
West Bromwich, B70 9BY